Our therapists have very similar backgrounds and expertise, as we all specialize in working with the same age groups and presenting concerns. This allows us to work closely as a team to create the best possible care for our clients. We are always bouncing ideas off one another, creating and running groups together and growing as clinicians. Although we have similar expertise, we each take slightly different approaches. We do our best to match each client with a therapist that will be the right fit! 
Dr. Laura Eltahawy received her doctorate from the School-Clinical Child Psychology program at Pace University. She specializes in working with children, adolescents and young adults. Dr. Eltahawy is passionate about providing supportive and structured care to her clients. She is trained in cognitive behavioral therapies, where she focuses on goal setting and behavior change. She also finds that having a relational approach to therapy is the most important for therapeutic progress. When working with Dr. Eltahawy you will feel like you have someone on your side, ready to support you and help you identify and progress toward your goals. When working with children and adolescents, Dr. Eltahawy is sure to maintain close communication with caregivers, teachers and any other providers to ensure progress outside the therapy room. 
Dr. Eltahawy has extensive experience working with individuals experiencing anxiety related disorders, depression, trauma related disorders, ADHD, behavioral concerns and relationship conflict. She works with clients both individually and provides family and couple's therapy.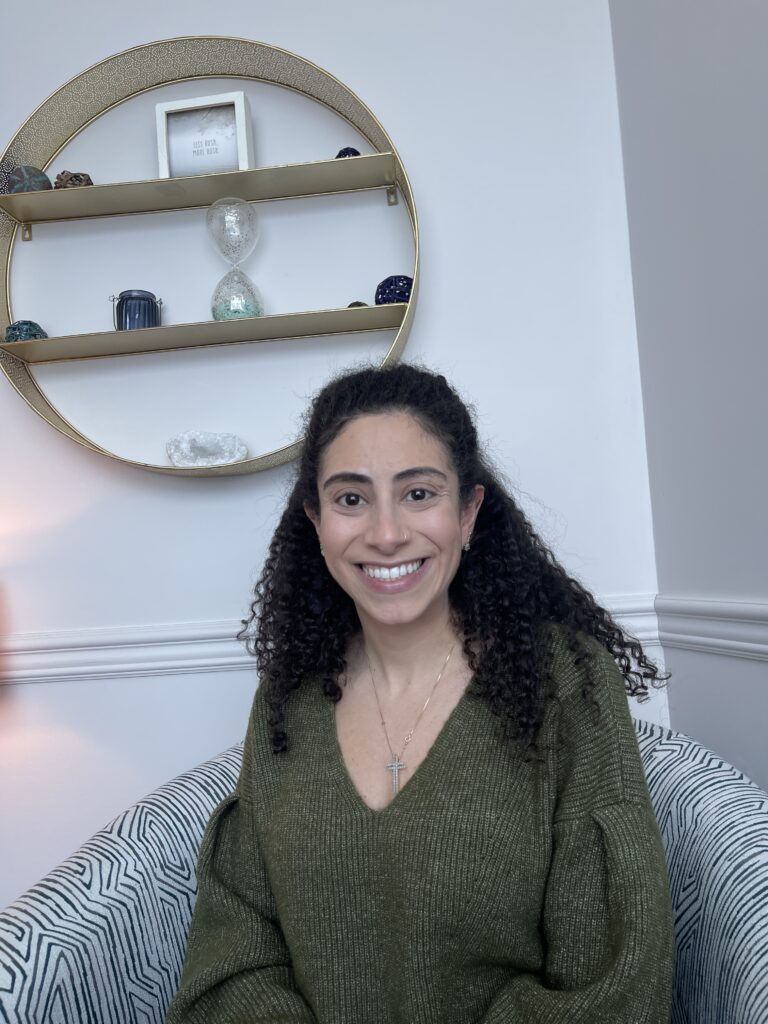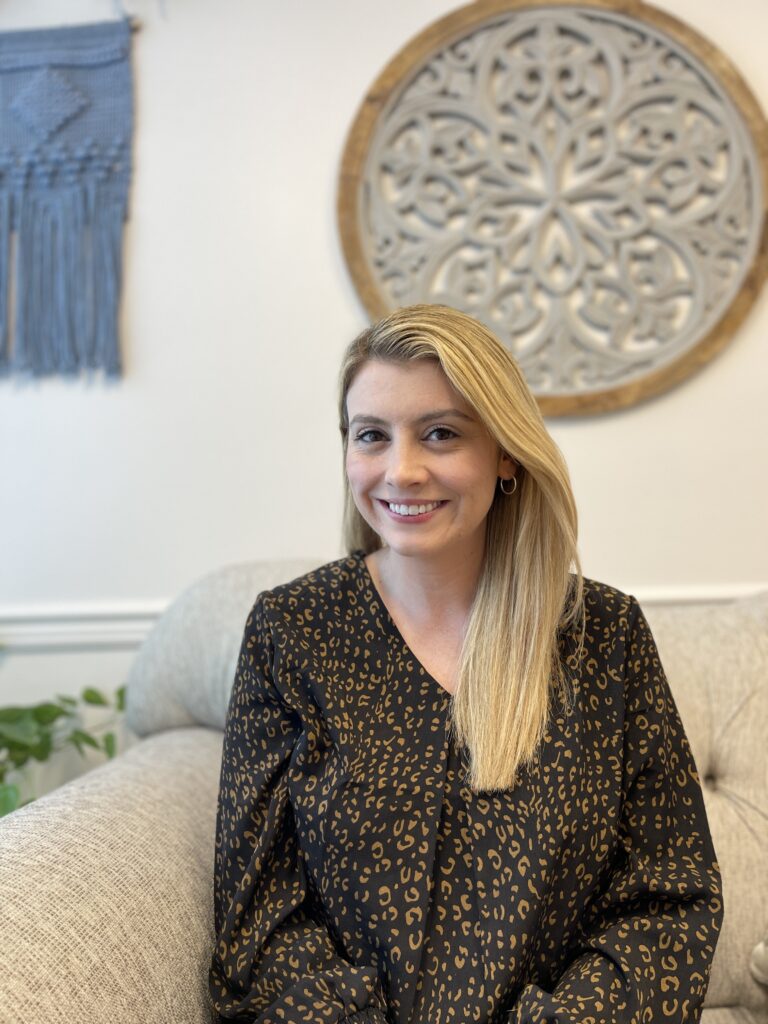 Samantha McGuire received her Master's degree in Social Work from Adelphi University. Samantha has experience working with individuals across age groups, but specializes in working with children, adolescents and young adults. She takes the time to get to know each individual she is working with and identifying their specific needs for treatment. She typically works with clients managing anxiety, depression, trauma, social issues, relationship concerns, and child/adolescent behavioral concerns (i.e., ADHD). Samantha's favorite things to do while not seeing clients are practice meditation and yoga, ride her bike, play with her dog or enjoy a fresh cup of coffee! Samantha brings herself into the therapy room, making it sure to be a fun and supportive environment. 
Hello everyone! My name is Victoria Omolayo (she/her) and I am a Licensed Masters Social Worker and Certified Mental Health First Aider. I specialize in working with clients experiencing anxiety and depression. In therapy, I often work with clients on healing attachment styles and improving self-image and self-confidence. I also specialize in working with couples, adults and adolescents. While in sessions, I believe it is important to always have fun, because life outside of therapy and can be so stressful and serious. Laughing moments are healing moments. I place emphasis on collaboration to set goals and track progress and will assign homework. We will work together to find the strategies that help you best. I'm looking forward to hearing from you soon!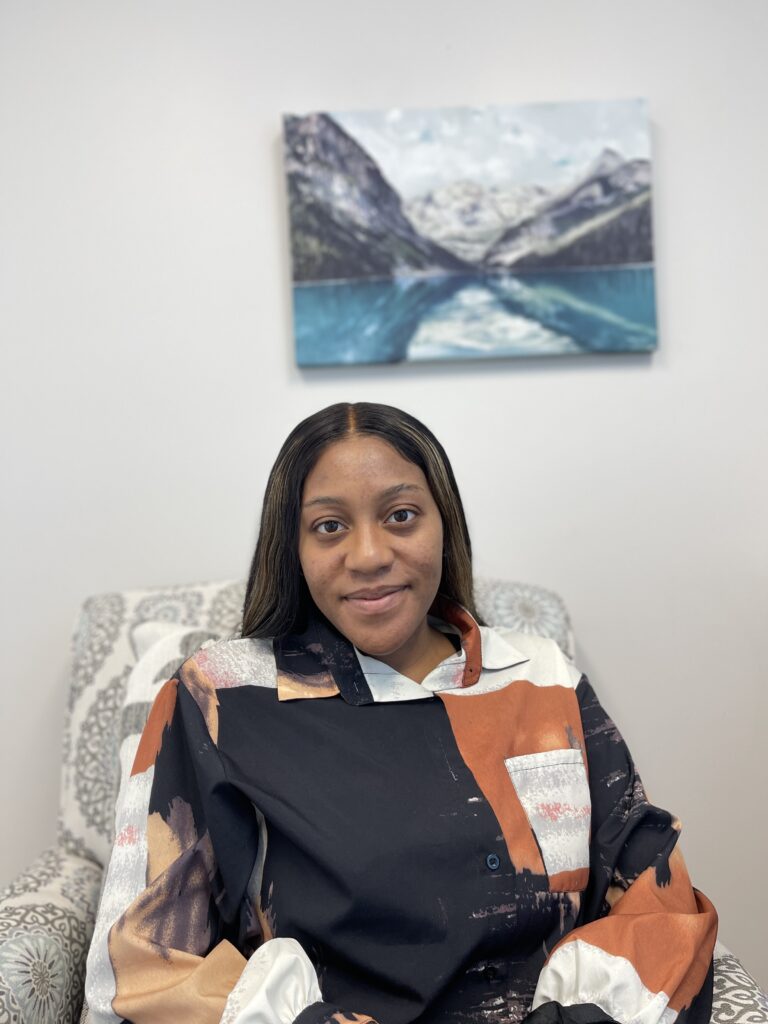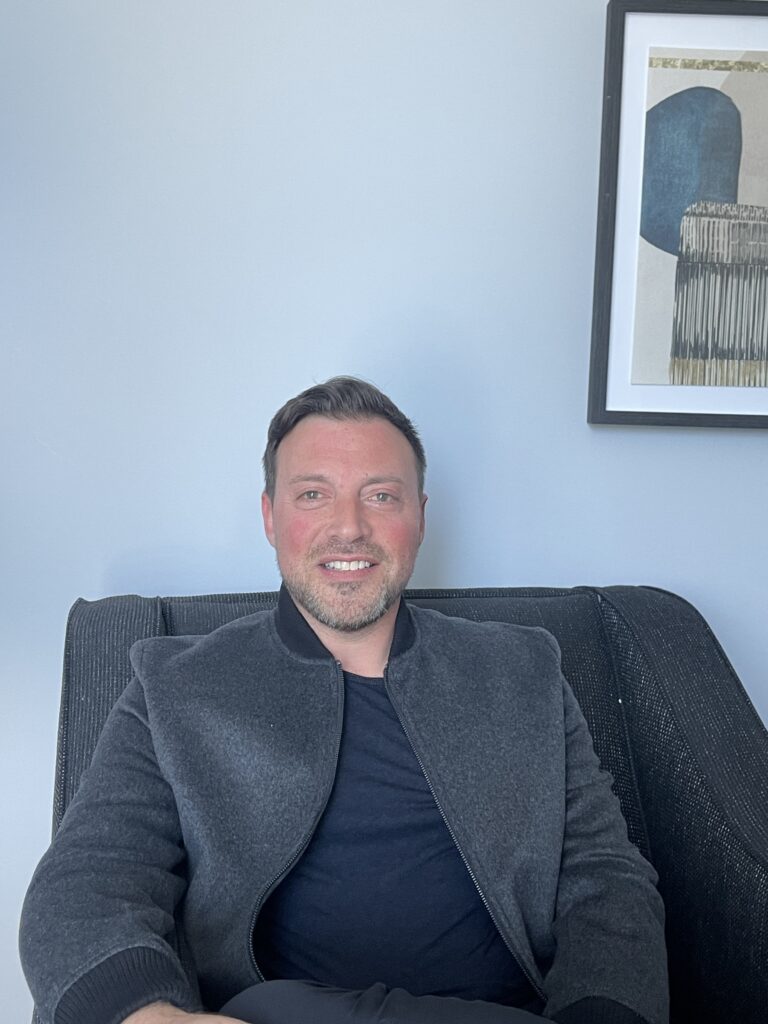 Hi, My name is Craig Kaplan, LMSW. I am a relational psychotherapist who has been practicing for 15 years. I have found that maintaining fulfilling and satisfying relationships is at the center of mental health and well-being. I do my best to provide my clients with an atmosphere of empathy and attentiveness so that they feel safe to fully disclose their experiences that may be impacting them. 

I see the therapeutic relationship as two people working together to forge a strong, collaborative, and secure relationship that can serve as a model for future relationships.
Most often I work with clients

 seeking therapy to address long-term emotional distress. I enjoy working with individuals, couples and families to help them build stronger and healthier relationships.